Even if some specialized locksmith services differ from storefront to storefront, few basic services are offered by almost every locksmith in Honolulu. These services have to do with repairing or installing new locks, making new keys, and opening locked doors. Before hiring a locksmith in Honolulu for any new job, make certain that they must have earned a good reputation in the business for executing the most basic tasks. If a locksmith company can perform the basics with brilliance, they are more than likely to be a trustworthy hire for more complex or high-security jobs.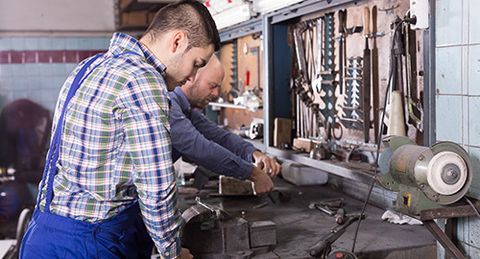 Making Keys
Locksmith Honolulu uses a tool known as a code machine on a puncher in order to make new keys. Every key has a series of ridges on it that are designed specially to go with the pin heights in your lock. Each of those ridges is at a different height; a locksmith code machine has a different code number for each different ridge height. So, as soon as a locksmith figures out the "code" of each key, they can simply set the machine to the proper code and start punching. Every time the mechanism is punched down, it makes one of the distinctive notches in the key.
Other cutting methods are used by locksmiths to make new keys, but this code machine serves as a standard method, that virtually every locksmith in Honolulu understands how to use.
Opening Doors
If you have ever locked your keys in the car or accidentally left your keys inside the house, you know that virtually any locksmith can come and open your locked door for you in Honolulu. There are a lot of different methods employed by professional locksmiths, from duplicate keys, to bump keys to Slim Jims. A good locksmith in Honolulu should be able to open your home, car, or any other door without doing any damage to the property or the lock.
Installation
Most locksmith services can install new locks for you in an appropriate and cost-efficient manner. Whether you are interested in keeping the outer hardware and simply changing the inner workings of the lock or need a new locking system along with door handles, etc. an expert locksmith must be able to provide what you need.